Sale ends in
Help Save Our Oceans
Every day, 1.5 billion disposable cotton swabs are produced, and for every 100 feet of beach, there are 9 cotton swabs.
See LastSwab
Overview
The Problem With Laundry Detergent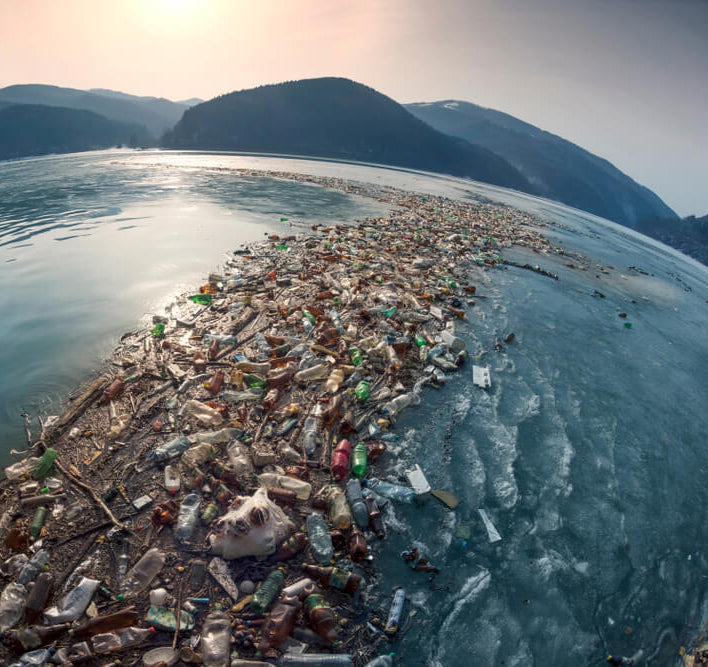 Recycling Doesn't Work.

Merely 8.4% of plastic is believed to be recycled, indicating that most of it is not reused even when recycled. The United States has been producing excessive amounts of plastic, leading several countries to reject the plastic waste from there.

The Issue of Laundry Waste is of Significant Concern.

Every year, more than 700 million plastic jugs are dumped in landfills and oceans. The plastic island, which is over a million square miles in size, is a glaring testament to the magnitude of plastic pollution in our oceans.

The Safety of our Wildlife is in Jeopardy.

According to estimates, by 2050, the quantity of plastic in the ocean will surpass that of fish. As a result, it is crucial to safeguard our wildlife. It's high time we bring about a change, and even small changes can have a significant impact.
Easy to Use
Just Toss it in the Machine.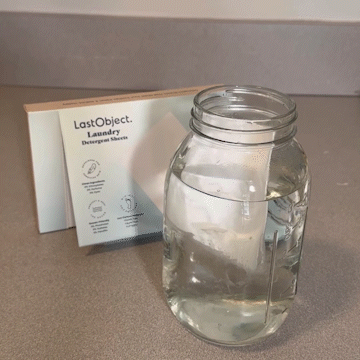 Dissolves Easily in Water
Our sheets dissolve within seconds in water. They work in all machines. You can even hand wash with them. They are free from all harmful chemicals, including phosphates.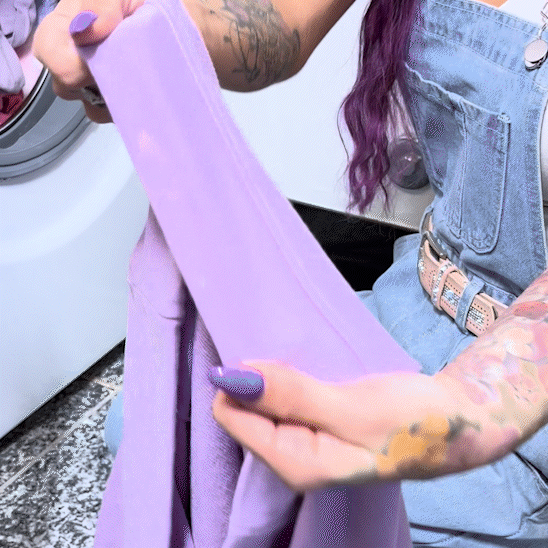 Removes Tough Stains
Our sheets deliver powerful cleaning. Why? Because regular liquid detergent can be up to 90% water. Our sheets are concentrated and will remove the toughest stains.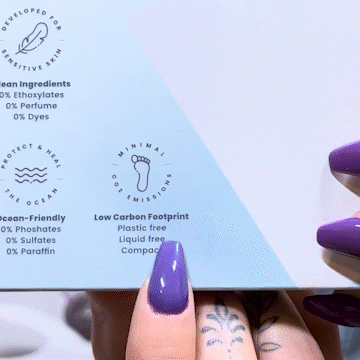 Biodegradable Packaging
LastObject packaging is 100% biodegradable cardboard and ink. This means our packaging will biodegrade in about 3 months depending on the environment.
Reviews
Meet Some Awesome
Eco-Warriors
Becky
Becky tells us how she uses her Laundry Detergent sheets, and why she loves them!
Charles
Charles gives us a brief on how he uses Laundry Detergent Sheets in his routine.
Amanda
Amanda sent us this video, where she shows how she uses our sheets.
Footprint
Paper-Thin Nature-Savers
Made With Safe Ingredients
0% sulfates -> no SLS, SDS, or other sulfates.
Free of ethoxylated compounds such as PEGs and SLES.
Free of Isothiazolinone.
Free of parabens.
Hypoallergenic.
Vegan & Cruelty Free.
Plant Powered Ingredients.
Lower Your Carbon Footprint By 90% .
ZERO Plastic Packaging .
Made Safe for the Environment
Biodegradable: Our detergent is readily biodegradable.
Lower CO2: Free from non-biodegradable plastics and compact, lowering CO2 emissions during its transport.
Paraffinum-free: Paraffin is made from petroleum and has very low biodegradability.
Free of Phosphates. Creates imbalance in the water ecosystem, as phosphates feed algae that grow exponentially and starve fish of oxygen.
Vegan. We use no animal-based ingredients.
Safe for Your Clothes
Free of chlorine bleach. Among other reasons to avoid chlorine bleach, it weakens and deteriorates fabrics over time.

We were able to achieve such a high-quality product because we follow several Restrictive Substance Lists from international organisations, making sure we keep you and our environment safe.
Ingredients
Formulation (made with love)
| | |
| --- | --- |
| Substance | CAS No. |
| Sodium C14-16 olefin sulfonate | 68439-57-6 |
| Polyvinyl alcohol | 9002-89-5 |
| Glycerol (vegetable origin) | 56-81-5 |
| Sodium citrate | 6132-04-3 |
| Decyl glucoside | 141464-42-8 |
| Carprylyl/Myristyl Glucoside | 110615-47-9 |
| Cocamidopropyl betaine | 61789-40-0 |
| Cocamidopropylamine oxide | 68155-09-9 |
| L-glutamic acid N, N-diacetic acid, tetrasodium salt | 51981-21-6 |
| Saponins | 8047-15-2 |
| Sodium Sorbate | 7757-81-5 |
| Citric acid | 77-92-9 |
FAQ
Everything You Want to Know
Most Asked
Product
Sustastainability
Use the Laundry Sheets
Put 1 detergent sheet inside the washing machine with your laundry, or in the detergent compartment. For extra dirty or heavy loads, use 2-3 sheets.
Materials & Packaging
The formulation is free from sulfates, including SLS, SDS, or other sulfates, free of ethoxylated compounds such as PEGs and SLES, free of Isothiazolinone, free of parabens, free of Phosphates, free of fragrance, free of Paraffinum, free of phthalates, and free from non-biodegradable plastics. The product is vegan, hypallergenic and completely dissolves.
The packaging is from responsible sources and is made from FSC mix cardboard.
Sustainability
Detergents are usually highly-toxic, leaves a pile of plastic waste, are responsible for harmful chemicals damaging the environment, and will have a big footprint thanks to heavy transportation.
Our Laundry Detergent Sheets are highly concentrated and shipped without liquids, which means the footprint and CO2 emissions during transport is a fraction. The packaging also means there is zero plastic waste. The sheets are readily biodegradable and will completely dissolve, and the box can be recycled. The sheets are free from toxic and harmful chemicals, such as Isothiazolinone and 1,4-dioxane.
All things included, Laundry Detergent Sheets are much more sustainable and safe compared to regular detergent.
Shipping
Shipping varies depending on your region.
If you are located in the United States or United Kingdom, shipping takes 2-4 business days.
If you are located in Canada or Europe, shipping takes 3-6 business days.
If you are located outside of these countries, shipping takes 2-10 business days.
Shipping prices vary.
United States = $4,97 USD
United Kingdom = $4,95 USD
Canada = $7,52 USD.
Europe is usually between $4,50 USD to $5,50 USD.
You can find a full breakdown here.
Care for your Sheets
You might love a nice spot in the sun, but your detergent sheets don't. Store them in a dry spot, out of the sunlight, and they'll be extra happy.
Design & manufacturing
The sheets are readily biodegradable and will completely dissolve in water.
The packaging is from responsible sources and is made from FSC mix cardboard.
Product measurements
The sheets are ultra-concentrated, ultra-thin, and ultra-effective. They are only 1 mm thick and measure 11 x 8.6 cm.
Product Packaging
The box is so much easier to store than traditional detergent in massive and bulky jugs. With the measurements of only 11.8 x 11.9 x 2 cm, the box can be stored in almost anywhere. It's also esy to bring with you when you travel so that you can keep yourself and the environment safe, no matter where you go.
The box has an open and close mechanism (we know, it's packaging design at its finest) to allow you to smoothly take a sheet and then close the box.
Other detergents
The difference between LastObject Laundry Detergent Sheets and regular detergent comes down the harmful chemicals used in the traditional detergent, the bulky plastic containers and the heavy transportation leading to massive CO2 emissions. Our detergent sheets are lightweight, ultra-concentrated, safe for humans and the environment, free from toxins and carcinogens, and comes shipped in a recyclable cardboard box.
Even if you choose other detergent in powder form, it weighs almost 3 times more for the same amount of washes. Switching to plastic-free laundry detergent is one of the best and easiest steps you can make towards protecting our marine environment and the planet.
Vegan & cruelty-free
Laundry Detergent Sheets are completely vegan and made without animal-derived ingredients. Even after the use, you don't have to worry about harming the environment, as the sheets completely dissolve in water and don't leave any plastic residue or harmful chemicals.
End of product & recycling
Are you still here?
Here's a little
surprise..
We have added a 10% discount to your shopping cart
valid for the next 2 hours!
The discount will be automatic
used at checkout
Are you still here?
We are giving you a 10 percent discountCrazy cool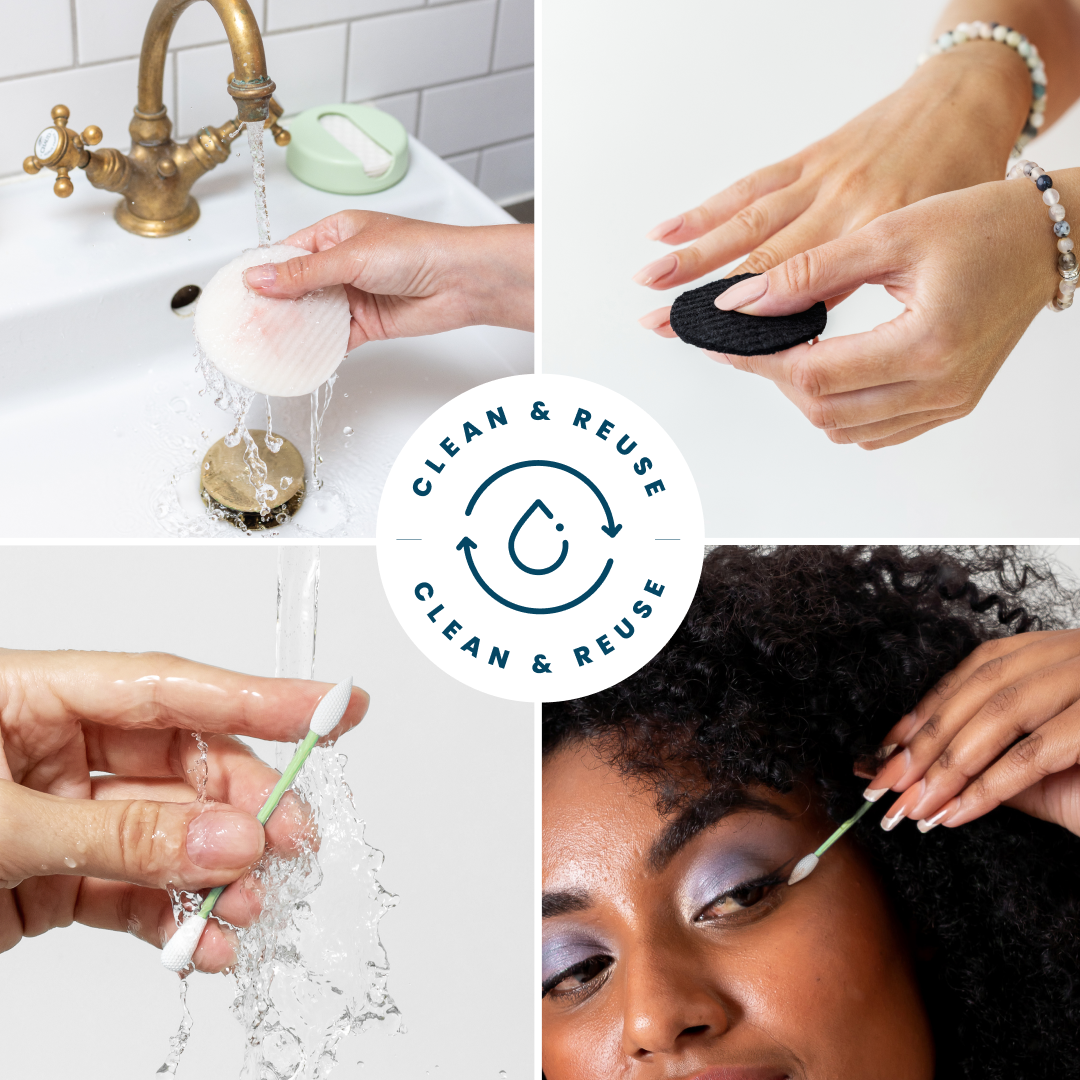 Add two extra to get:
Free shipping &

10

% OFF
Expires in