Bruger du stadig engangs
vatrondeller?
Det globale gennemsnitlige vandaftryk for 5 kg bomuld er 1000 liter. Bomuldsproduktion er en af de største spildere af vand blandt alle landbrugsvarer.
Se LastRound
The problem with single-use rounds
Why Use LastRound?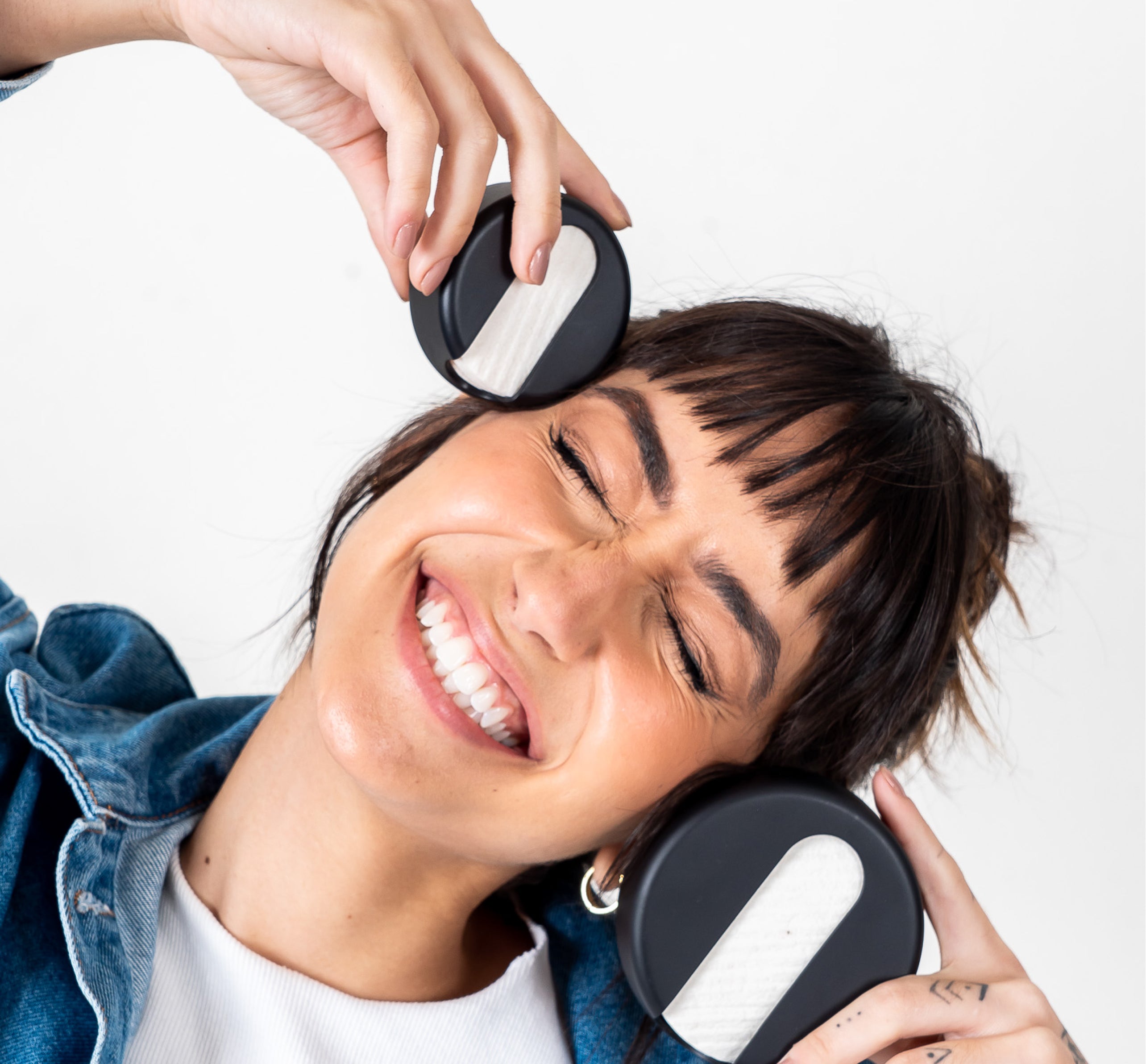 Softer Than the Bum on a Baby Alpaca

Feels just as good to use as regular cotton rounds. Just add a splash of water to soften it.

Preserve Forests.

LastRound helps conserve forests by reducing the demand for disposable cotton rounds, which contributes to deforestation and habitat destruction.

Minimize Waste & Water Use.

Choosing LastRound reduces plastic packaging waste associated with single-use cotton rounds, contributing to a cleaner environment. Additionally, it takes 10 liters of water to create just one disposable cotton round—so by using LastRound, you'll save both packaging waste and water.q

Save Money.

By using LastRound to its full potential (reusing it 1750 times), you can save over 50 USD compared to purchasing single-use cotton rounds, making it a cost-effective and eco-friendly choice.
How to Use
Easy to Use & Easy to Clean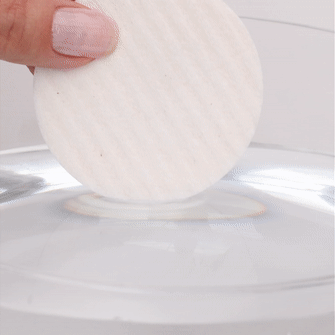 Step 1. Wet It
The rounds are hard when dry, so simply add a bit of water and squeeze out the excess.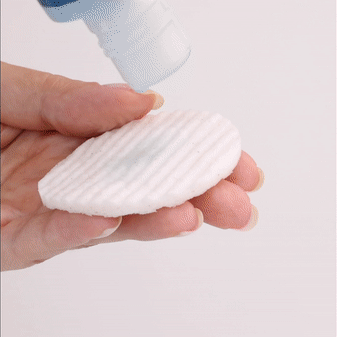 Step 2. Enjoy It
Use with a cleanser, toner, astringent, cream, ointment, or other favorite product.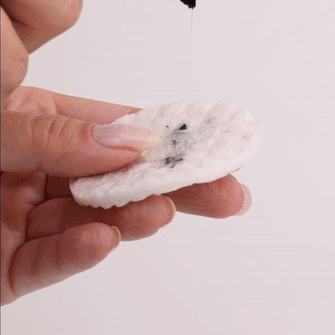 Step 3. Clean It
Immediately clean with soap and water or run in the machine up to 60°C/140°F.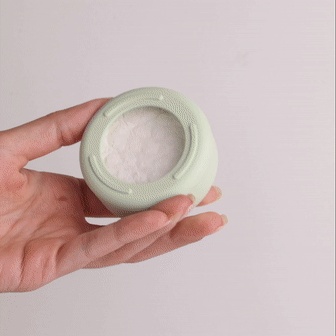 Step 4. Pop It
Let it dry on a flat surface before popping it back into the case.
Overview
Love at LAST Sight - Meet LastRound
Footprint
LastRound Is 24x Better for the Planet Than Single-Use Cotton Rounds
and hey,
you can home-compost them when they're done!
See Footprint Facts

Press
"Cute, and incredibly sustainable alternatives for hard-to-replace bathroom essentials"

See Press Mentions

Reviews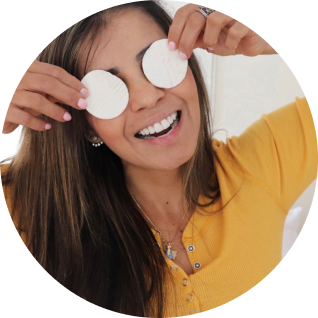 Jasmine R

Properly soft and washes clean really easily.
It's so much better than the bamboo ones. Properly soft and washes clean really easily. My daughter loves hers too.
See Customer Reviews

Footprint
A Small Product With a Big
Impact
Footprint facts*
Product Life Cycle Is Validated by a 3rd Party
LastRound is 24 times better for the environment**
Reduces carbon footprint (CO2) by 90%
Reduces water consumption by 92%
Reduces land use by 99%
Reduces primary energy demand by 90%
After just 34 uses, you break even with CO2 emissions
*Compared to single-use rounds
**Considering all 22 environmental categories
Care for Your Case
The case made of Ocean Bound Plastic is sturdy and will last for about five years - if you take good care of it.
How to give your case a long life:
1. Keep your case and only replace your LastRound with LastRound Refill.
2. Keep the case away from direct sunlight.
3. Avoid using too much water when cleaning the case - use hand sanitiser instead.
After a long and happy life, the case can be recycled with hard plastic.
The Rounds Are Made of All-Natural Fiber!
A Circular Mindset
When your rounds have been used a couple of hundred times, it might be time to replace them with refills. First, clean your used rounds thoroughly. They are home-compostable, so you can leave them with your living room plant, or give them new life with your compost, and they will transform into all-natural soil.
In the Press
Read Our
Glowing Reviews
"Cute, and incredibly sustainable alternatives for the hard-to-replace bathroom essentials."

"A Reusable cotton swab to combat the billions of single-use cotton swabs"

"It's good for everything from swiping off eyeliner to post-shower ear cleaning"

Kickstarter
How It Started
Awesome Combos
Psst! Our Rounds Go Really Well With...
LastSwab is a reusable and sustainable alternative to cotton swabs. Easy to use and easy to clean.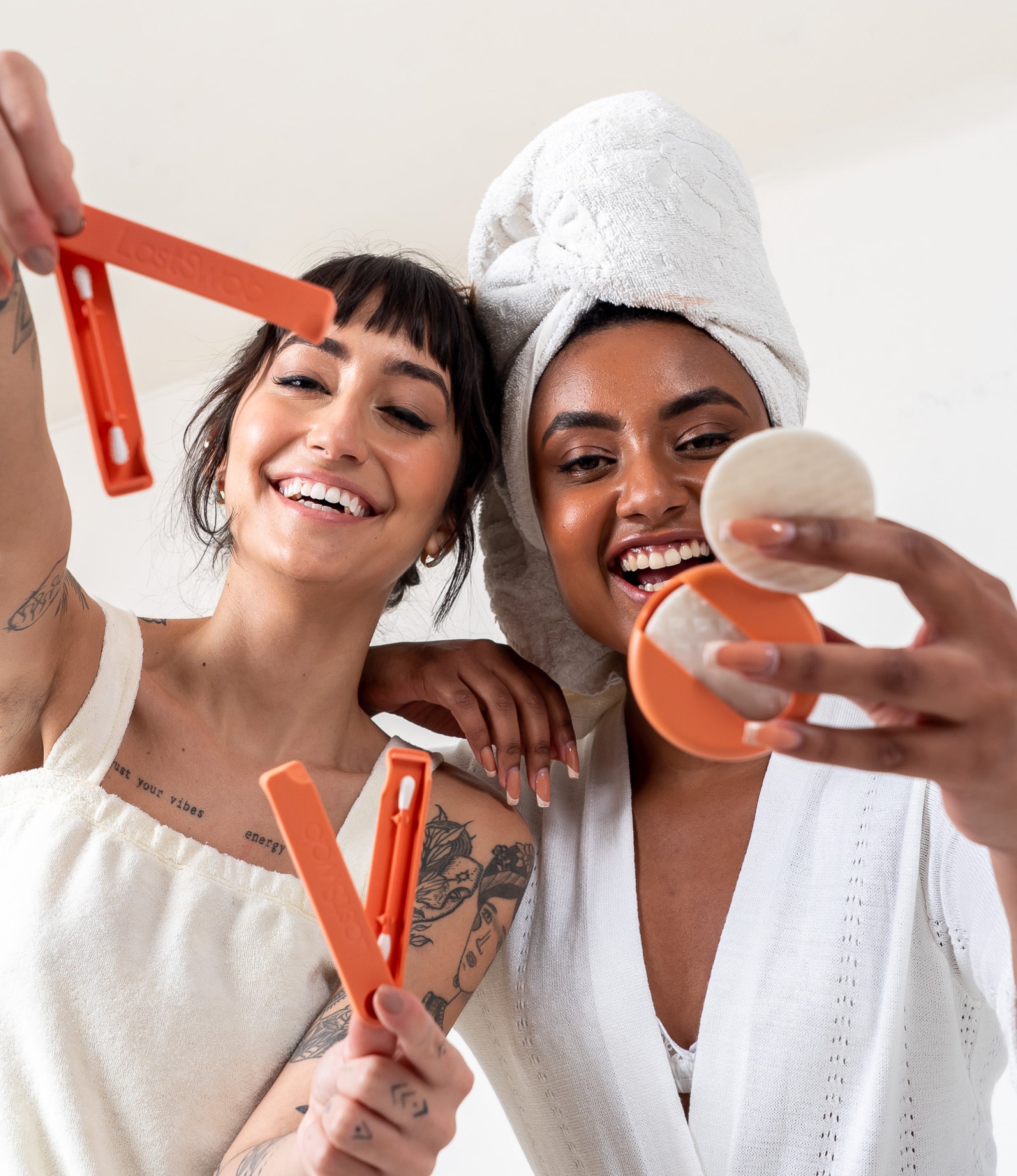 Ready to Spice up Your Beauty Routine With More Sustainable Products?
View All Products
FAQ
Everything You Want to Know
Most Asked
Product
Sustainability
Use & clean your LastRound
LastRound is naturally quite stiff, but it becomes soft and wonderful to use when you add a little water. Squeeze out any excess before adding your remover, toner, or other products (don't worry, they won't get diluted and the round absorbs just the right amount).
If you use the rounds for nail polish removal, make sure to keep those rounds separate from the ones you use on your face.
You can wash your rounds by hand after every use. Just add some soap and water and let it dry flat. You can also machine wash (86°F/30°C is best for the environment, but 140°F/60°C is also okay). To keep them all safe and sound, we advice you to use a laundry bag.
Materials & Packaging
LastRound is a round with an epic combination of 70% wood fibers and 30% cotton fibers. They will feel just as lovely to use as regular single-use rounds, but with the added benefit of also being better for the planet. They have a textured surface and great absorption, without eating all of your products.
The case is made from recycled Ocean Bound Plastic that has been collected from beaches and riverbeds. So every case literally saves nature from plastic waste.
Even the packaging is sustainable and made from Cradle to Cradle certified cardboard.
Sustainability & Footprint
LastRound is an awesome substitute for single-use rounds, and with all 22 environmental categories considered, it is 24 times better! After only 34 uses, you break even with the CO2 emissions. LastRound reduces carbon footprint (CO2) by 90%, water consumption by 92%, land use by 99%, and primary energy demand by 90%. One case with 7 rounds replace over 1.750 single-use rounds!
Refills
When your round is no longer usable, you can stick into a flower pot and it will decompose into soil. You can save the case and just replace the round with a refill. If you take good care of the case, it can last 5 years or even longer.
Shipping
Shipping varies depending on your region.
If you are located in the United States or United Kingdom, shipping takes 2-4 business days.
If you are located in Canada or Europe, shipping takes 3-6 business days.
If you are located outside of these countries, shipping takes 2-10 business days.
Shipping prices vary.
United States = $4,97 USD
United Kingdom = $4,95 USD
Canada = $7,52 USD.
Europe is usually between $4,50 USD to $5,50 USD.
You can find a full breakdown here.
Care for your LastRound
Your LastRound will replace about 1.750 single-use rounds which means each little round will replace approximately 250 single-use rounds each. Pretty impressive, huh?
After every use, make sure to clean your round with soap and water. If you prefer, you can also wash it in the washing machine together with your laundry. We recommend washing them in a mesh laundry bag, so they don't get lost.
Always store it in the case and keep the case away from heat. Clean the case with hand sanitizer and never in the dish washer.
Design & manufacturing
All of our products are designed and developed in Denmark. LastRound is manufactured in Germany.
Product measurements
LastRound Original and Pro: The rounds measure 6 cm or 2.36'', and the case is 6,7 x 3 cm or 2.64 x 1.18''.
LastRoind Large: The rounds measure 9 cm or 3.54" and the case measures 10 x 10 x 3 cm or 3.9 x 3.9 x 1.2"
Product Case & Ocean Bound Plastic
We proudly make all of our plastic cases with recycled Ocean Bound Plastic. This means that the case is actually made from plastic that was previously polluting the environment but then was collected from beaches and riverbeds and given a new life.
No virgin plastic has been used in the making of the case.
End of product & recycling
LastRound is carefully designed and rigorously tested to last up to 250 uses per round and 1.750 uses per case with 7 rounds.
The case can potentially last longer and be reused with our refills (find them here) but when it's no longer usable, it can be recycled with plastic. The rounds are made from wood fiber and organic cotton and can be planted in a flower pot to decompose into soil.
The cardboard packaging can enjoy a new life if you recycle it with cardboard.
Single-use products & alternatives
Rounds can be very useful when cleaning the face or for makeup and nail polish removal, but around the world, more than 11 billion single-use rounds are used every year. That's an incredible amount of waste.
Not only are the rounds taking up space in landfills, but even the manufacturing process is bad for the environment with massive amounts of water added, and chemicals such as bleach being used.
Lifecycle analysis & breaking even
LastRound is 24 times better than single-use cotton rounds and 14 times better than single-use organic cotton rounds considering all 22 environmental impact categories. That is pretty dope, in our humble opinion.
After only 34 uses, you break even with the CO2 emissions. LastRound reduces carbon footprint (CO2) by 90%, water consumption by 92%, land use by 99%, and primary energy demand by 90%. One case with 7 rounds replace over 1.750 single-use rounds!
Vegan & cruelty-free
LastRound is completely vegan and we don't test on animals. We love animals and wild life and want to make the planet a better place. This is why we only use recycled Ocean Bound Plastic and choose materials that are kind to Mother Earth.
From the first steps of production to the very end of the product's life, we want to create options that are so much better for the planet and so much more sustainable.
Ocean Bound Plastic
So what is the big deal about Ocean Bound Plastic anyway? Plastic that is polluting nature and in risk of ending up in the oceans, is a danger to marine life and the environment. Luckily, there are organizations, like our partner Plastic For Change, that collect this type of plastic and recycle it.
This is great news, because when you make a purchase with LastObject, we remove 1lb of plastic from nature. Some of this is then used in our cases. Talk about circular!