Help Save Our Oceans
Every day, 1.5 billion disposable cotton swabs are produced, and for every 100 feet of beach, there are 9 cotton swabs.
See LastSwab
Awesome Combos
Psst! Our Rounds Go Really Well With...
LastSwab is a reusable and sustainable alternative to cotton swabs. Easy to use and easy to clean.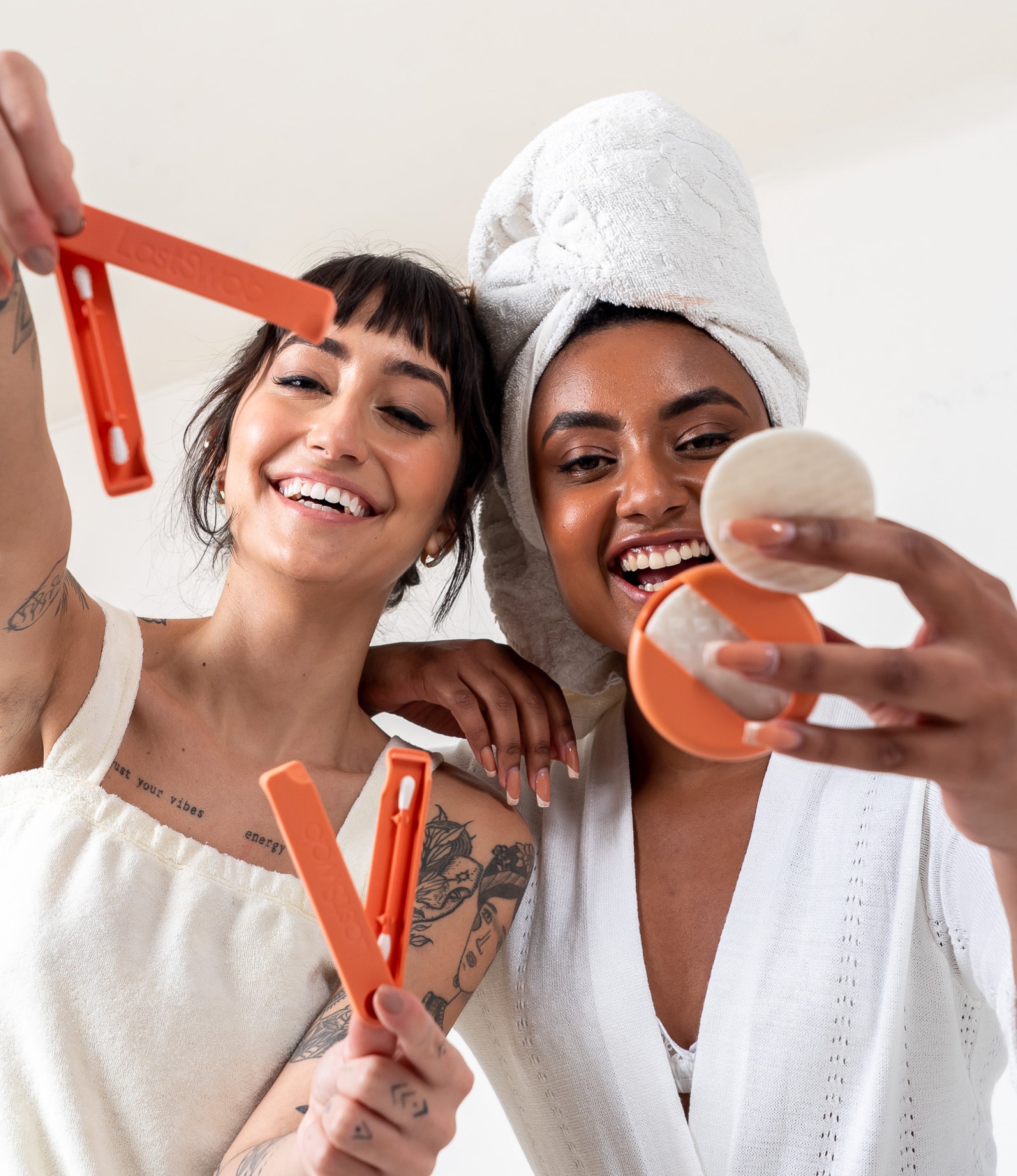 Ready to Spice up Your Beauty Routine With More Sustainable Products?
View All Products
The problem with single-use swabs
Why Use LastSwab?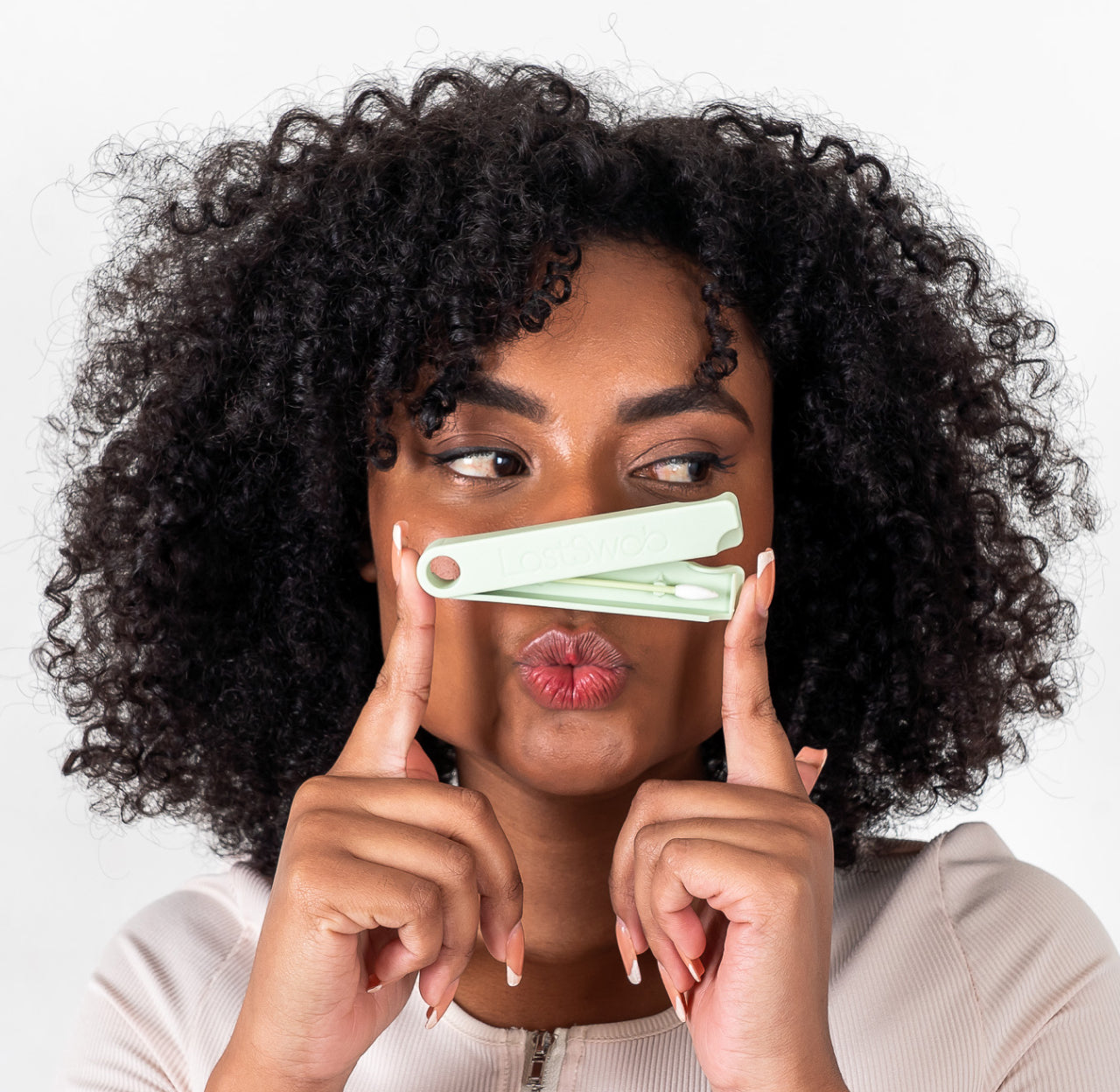 Save Marine Life

Using LastSwab helps decrease plastic pollution in our oceans, safeguarding marine creatures from ingesting harmful waste.

Combat the Waste Crisis

Embracing LastSwab prevents thousands of single-use cotton swabs from ending up in landfills, making a real difference in waste reduction.

Conserve Resources

Opting for LastSwab conserves water, energy, and raw materials required in the production of disposable cotton swabs.

Join the Eco-Friendly Movement

By choosing LastSwab, you join a global community committed to sustainability, making a collective positive impact on the environment.
How to Use
Easy to Use & Easy to Clean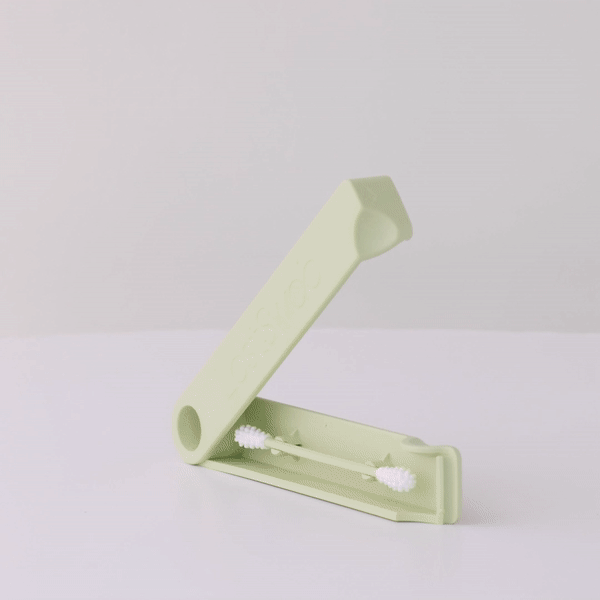 Step 1. Store It
Always keep your swab in the case to make it last longer. Bring with you or store in your bathroom.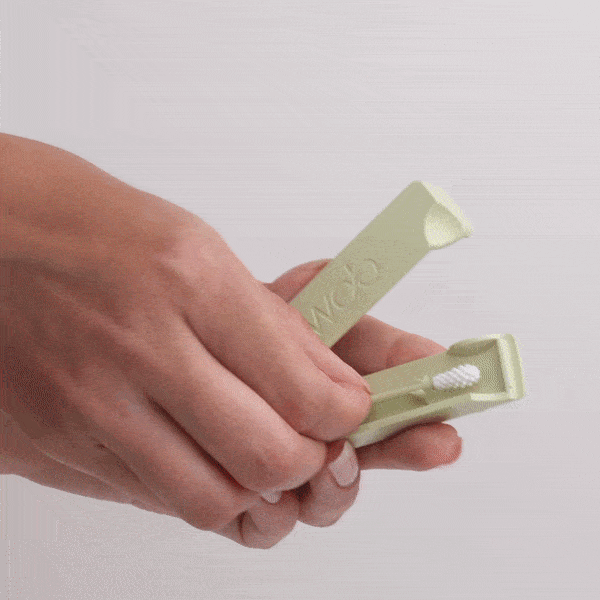 Step 2. Use It
Take the swab out of the case and use it. Clean your ears, separate eyelashes, apply ointments or however you normally use swabs.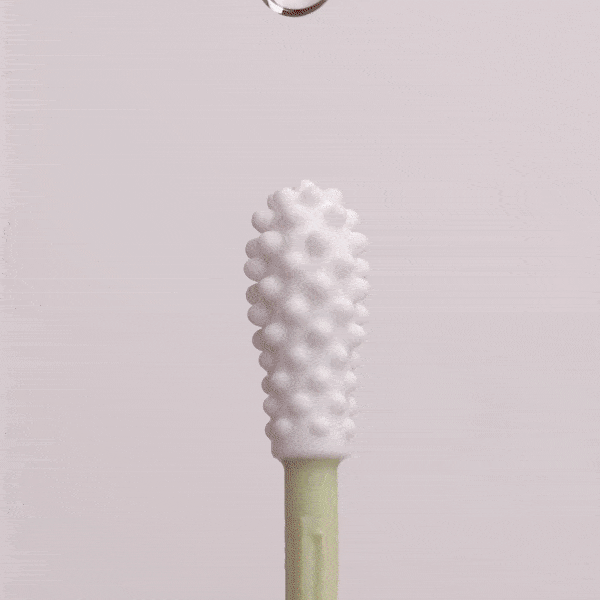 Step 3. Clean It
Clean the tips with soap and water. Use soap and water or hand sanitizer to clean the case.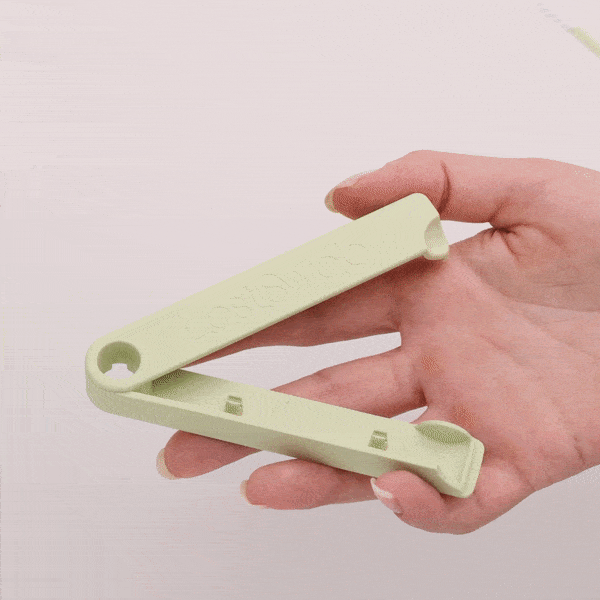 Step 4. Pop It
Pop the swab back into the case for safe-keeping. The swab can dry inside the case.
In the Press
Read Our
Glowing Reviews
"Cute, and incredibly sustainable alternatives for the hard-to-replace bathroom essentials."

"A Reusable cotton swab to combat the billions of single-use cotton swabs"

"It's good for everything from swiping off eyeliner to post-shower ear cleaning"

FAQ
Everything You Want to Know
Most Asked
Product
Sustastainability
Use & clean your LastSwab
Use your swab like you would with a cotton swab. Clean your ears, apply ointments, separate your eyelashes, or adjust your makeup. The sky's the limit!
To clean the swab, use a little soap and water and gently rub the tips for 1-2 seconds. Rinse and put it back into the fabulous case, and it's ready to be used again.
The case can occasionally be cleaned with hand sanitizer.
Materials & Packaging
The tips are made of thermoplastic elastomers, TPE. This makes them sturdy and durable while working just as great as regular swabs for grabbing unwanted particles, wax, or makeup residue.
The rod is made from polypropylene (PP) reinforced with glass fiber. It will last for a long time without breaking. The swab is completely latex-free.
The swab comes in a case made from recycled and certified Ocean Bound Plastic.
To make it even more sustainable, the packaging is Cradle to Cradle certified and printed with eco-friendly and safe ink.
Sustainability & Footprint
LastSwab replaces over 1000 single-use swabs, so nature is spared from a lot of those environment-damaging little buggers. After only 35 uses, you break even with the CO2 emissions. Compared to single-use swabs across the 22 environmental categories, LastSwab is 8.3 times better as an option than even the most eco-friendly single-use swabs made of paper or bamboo. LastSwab reduces CO2 by 83% and water consumption by 92%. In other words, it's a much greener option.
Refills
When your swab has lived a long, happy, and meaningful life, you can save the case and just replace the swab with a refill. If you take good care of the case, it can last 5 years or even longer.
Shipping
Shipping varies depending on your region.
If you are located in the United States or United Kingdom, shipping takes 2-4 business days.
If you are located in Canada or Europe, shipping takes 3-6 business days.
If you are located outside of these countries, shipping takes 2-10 business days.
Shipping prices vary.
United States = $4,97 USD
United Kingdom = $4,95 USD
Canada = $7,52 USD.
Europe is usually between $4,50 USD to $5,50 USD.
You can find a full breakdown here.
If you live in the US, UK or Canada, your order will be shipped from your country/domestically. If you live elsewhere, it will be shipped from Denmark.
Care for your LastSwab
Your LastSwab will replace about 1000 single-use swabs. To make it last as long as expected, make sure to clean it gently between each use. Use your fingertips and rub the tips with soap and water to get them clean. Always store it in the case and keep away from heat. Clean the case with hand sanitizer and never in the dishwasher.
Design & manufacturing
All of our products are designed and developed in Denmark. LastSwab is manufactured in Denmark and Germany.
Product measurements
LastSwab is 7,8cm or 3" long, and the case measures 7,8 x 0.88 cm or 3 x 0.35''
Product Case & Ocean Bound Plastic
The case is made from recycled and certified Ocean Bound Plastic. This means that the plastic has been collected from beaches and riverbeds where it poses a threat of entering the oceans and waterways. No virgin plastic has been used in the making of the case.
End of product & recycling
LastSwab is carefully designed and rigorously tested to last up to 1000 uses. The case can potentially last longer and be reused with our refills (find them here) but when it's no longer usable, it can be recycled with plastic. The rod is a mix of materials and can be sent in with the Pact Collective Recycling program (US/Canada). The cardboard packaging can enjoy a new life if you recycle it with cardboard.
Single-use products & alternatives
Single-use cotton swabs made of plastic or paper have a damaging impact on the environment. In addition to production and packaging, these cotton swabs must also go through warehousing and shipping only to be used and immediately discarded — sometimes within a matter or seconds. During this process, the use of raw materials and level of carbon emissions significantly impacts the planet and propels global warming, which ultimately accelerates climate change. Switching to reusable products like LastSwab plays a small but critical role in minimizing this environmental damage.
Lifecycle analysis & breaking even
LastSwab is 8.3 times better for the environment considering all 22 environmental impact categories. After just 35 uses you break even with CO2 emissions. If you use your swab once per day, this means it takes just a month to ensure a happier and healthier environment. To make that even better, water consumption is reduced by 92%.
Vegan & cruelty-free
LastSwab is completely vegan and we don't test on animals. By using reusable products, you ensure single-use products don't end up in nature to become food for the animals. So it's not just about avoiding products which are cruelty-free, but taking it further to completely replace these types of products with better and kinder options.
Recycled Ocean Bound Plastic
We work with recycled Ocean Bound Plastic in two ways. First of all, we collaborate with the organization Plastic For Change to remove 1lb of plastic with every single order. This means that tonnes of plastic waste is removed from nature just because you make a purchase. The other way is that we reuse some of this recycled plastic in our cases. This means we never have to use any virgin plastic, and every part of the process is circular.